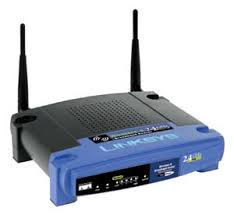 Want to configure some router but you don't have any idea what is their default set such as ip address, username n password? this list may help u as i do:
Edimax 192.168.2.1
username:admin
passwd: 1234
Minitar 192.168.1.254
username : admin, password:1234
3Com 192.168.1.1 default password admin
Linksys 192.168.1.1
Linksys default user - (blank), password - admin
or default user admin Password is "password"
Broadmax UHP ADSL modem - 172.16.0.254
DLink 192.168.0.1
D-Link default user - admin, password - (blank)
Netgear 192.168.0.1 default user/password admin / password
Homeportal DSL modem 172.16.0.1
Westell DSL 2100 modem 192.168.1.254
SMC barricade SMC7004ABR although it should be the same accross the range
ip: 192.168.2.1
no user name
password = blank by default
Motorola Surfboard 4100 and 3100 ip: 192.168.100.1
USR 8000A broadband router ip 192.168.123.254
Belkin router the access IP is 192.168.2.1 with a default user name "admin" and a blank password.
Compaq CP-2W
username= admin
password= (blank)
IP address 192.168.1.1
IP range 192.168.1.11 -254
Correct me if i wrong, thanks.